EZ Pass-Port™- UNBREAKABLE Toll Pass Holder for E-ZPass, I Pass, Uni, E-Pass & E-Pass Xtra, Fastrak, NC QuickPass, SunPass & SunPass PRO, Palmetto Pass & more. Patented & Made in USA
Quick Overview 
• Securely holds Old Square & New mini E-ZPass, and new E-ZPass Flex transponders
• One single industrial grade suction cup

• Fits E-ZPass, E-Pass, E-Pass Xtra, I Pass, NC QuickPass, Fastrack, Palmetto Pass, UNI & SunPass including PRO (remove 2 small suction cups)

• Easy to install & remove - no need to remove factory installed strips
• No adhesive or nylon strips
• Indestructible and will not melt, crack, spin, warp or vibrate
• Easy to transfer between cars
• Mount it anywhere on your windshield
• Sun and cold resistant
• Lifetime warranty
• US Patent & Made in USA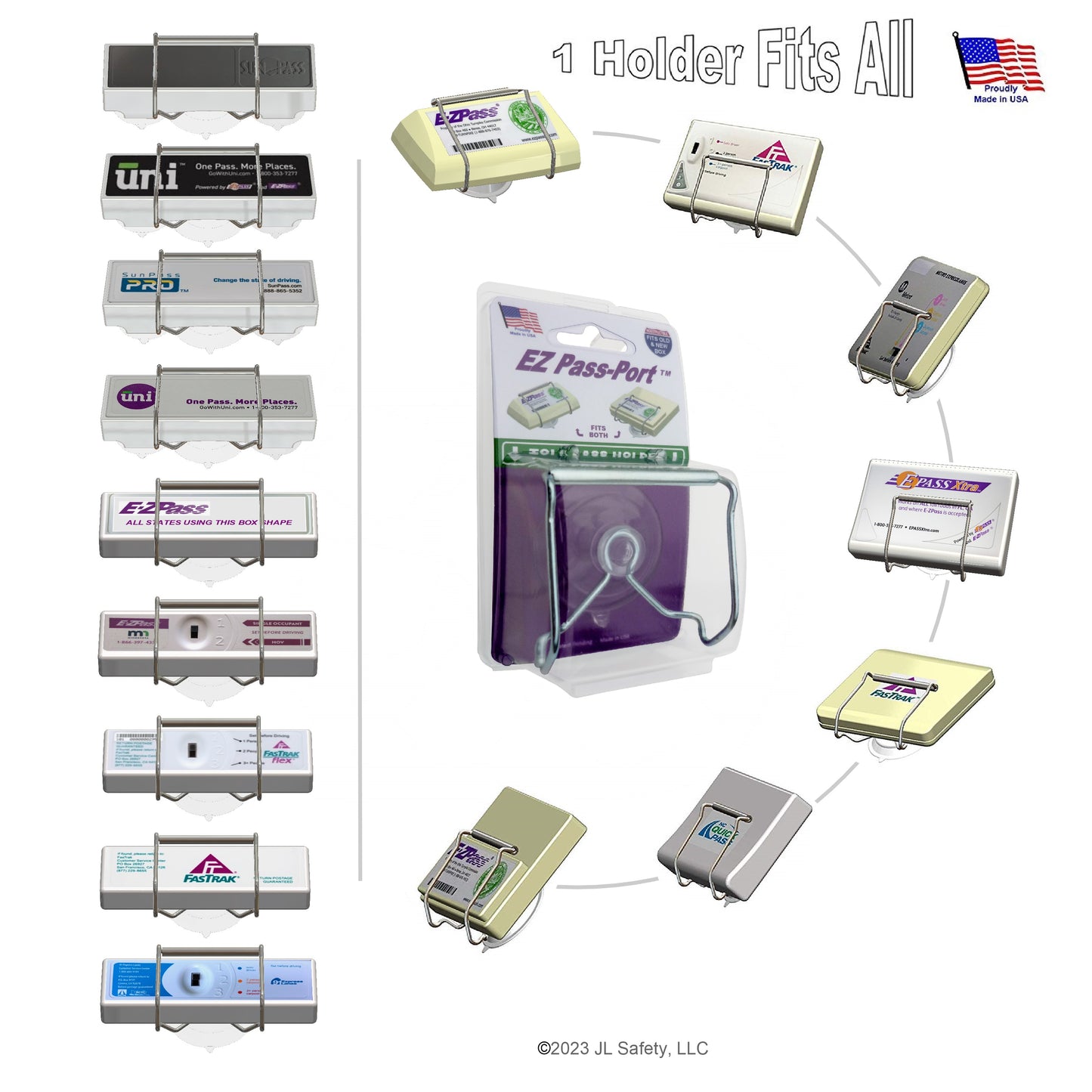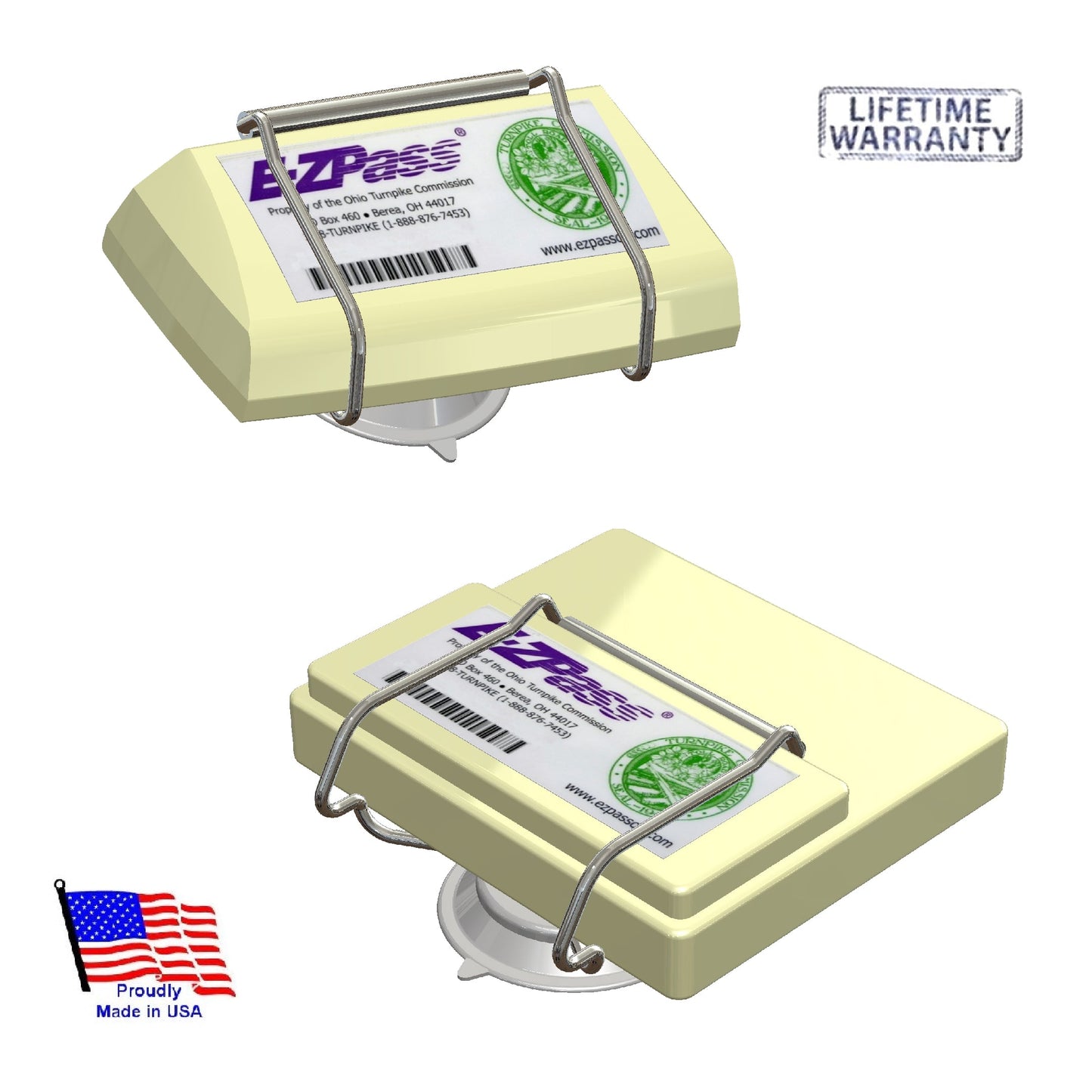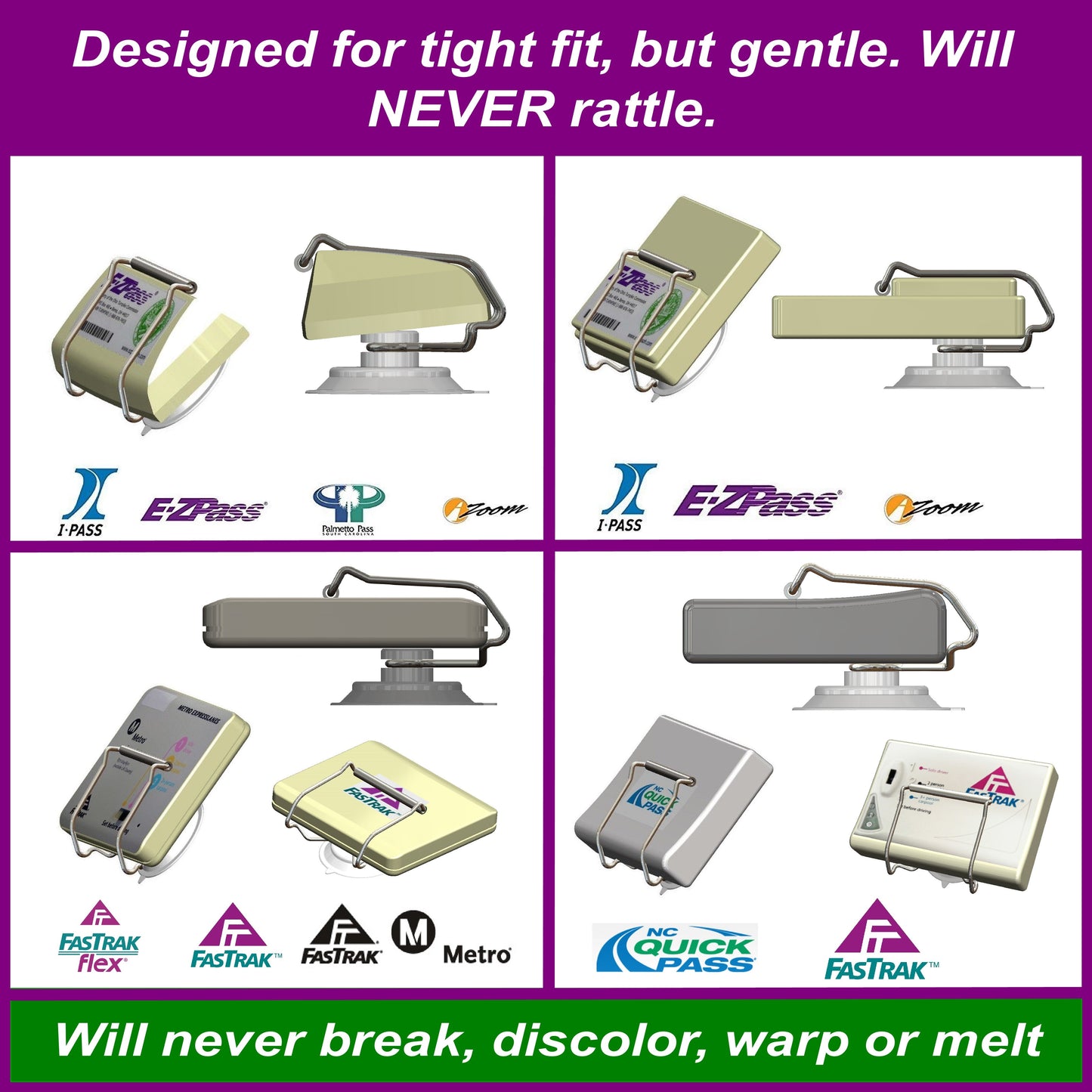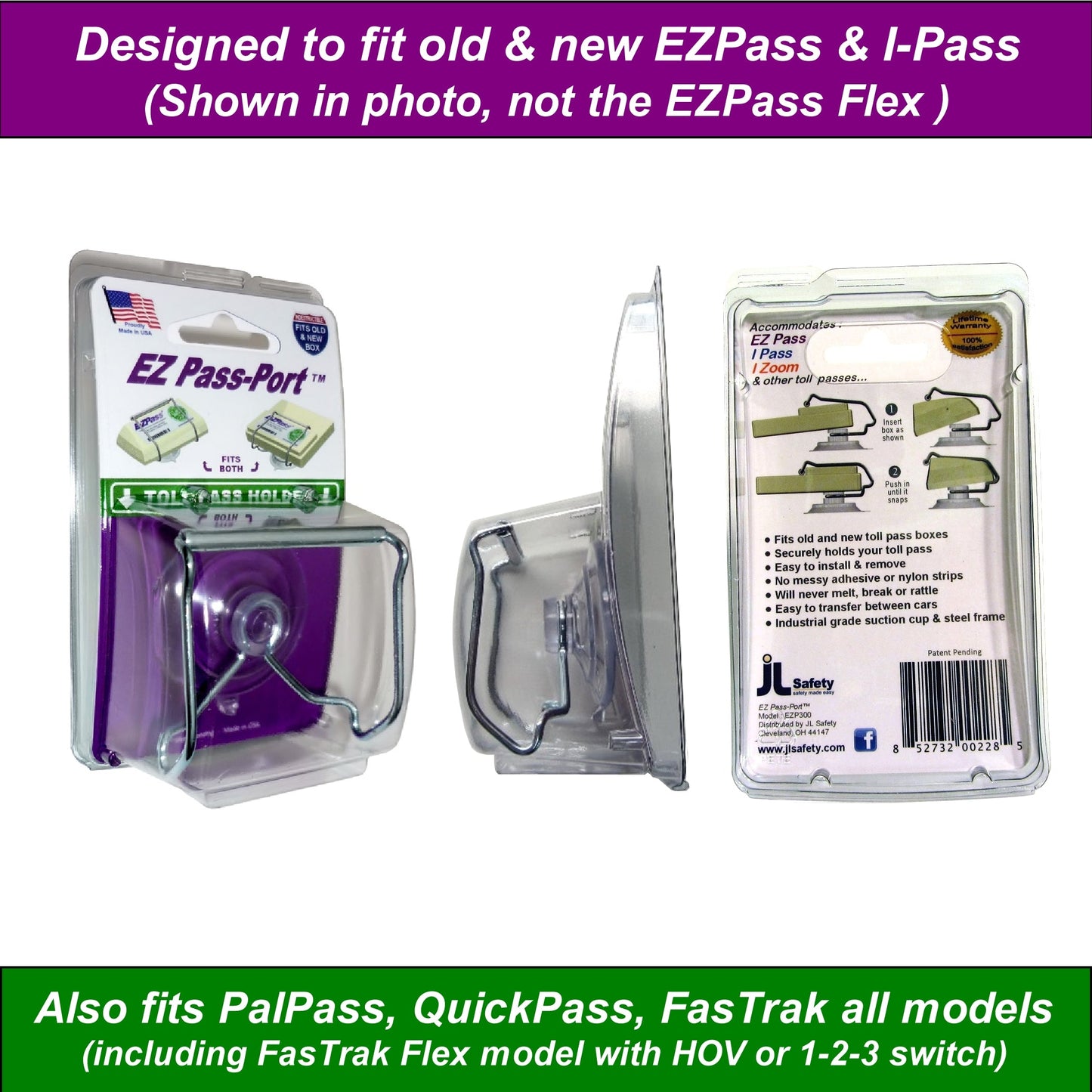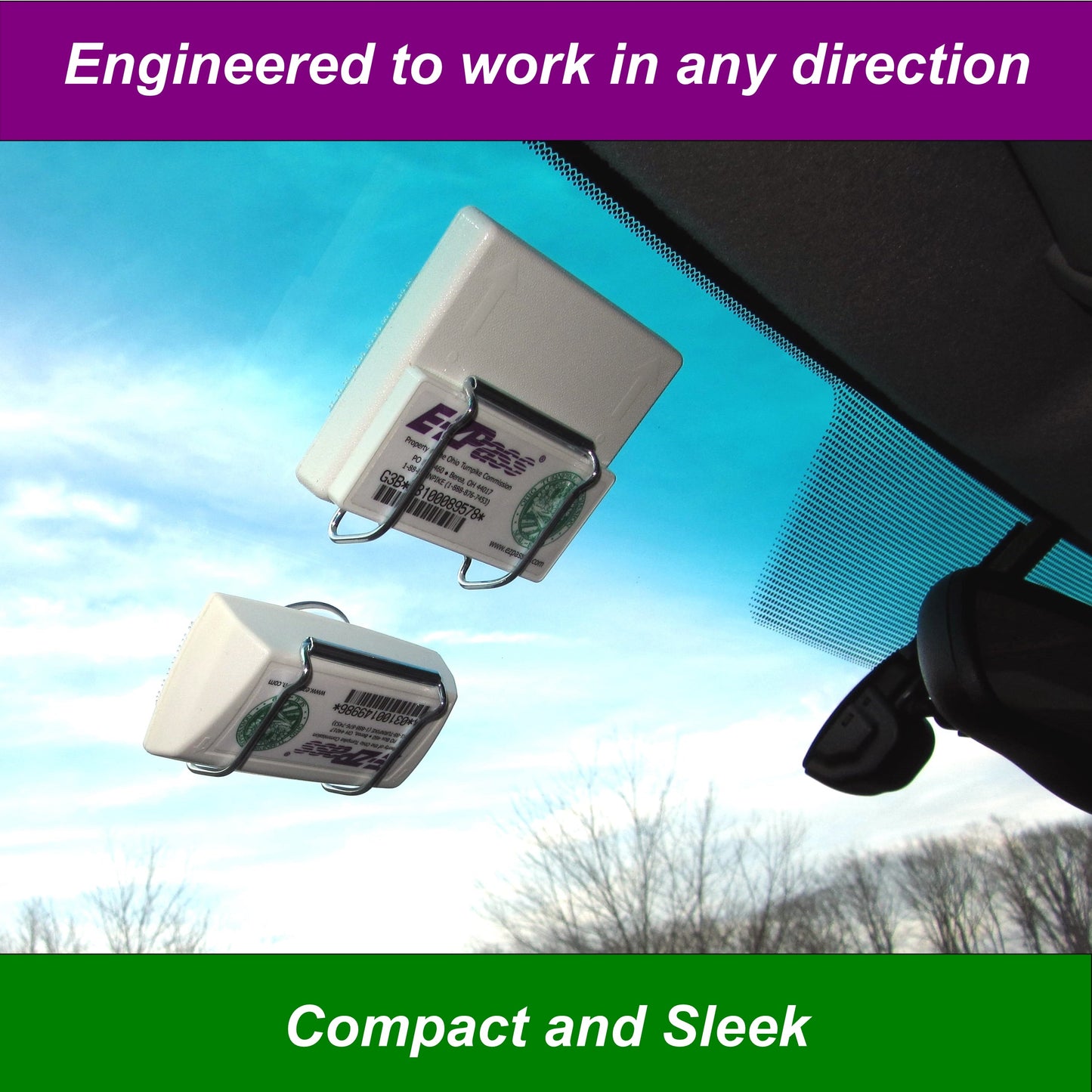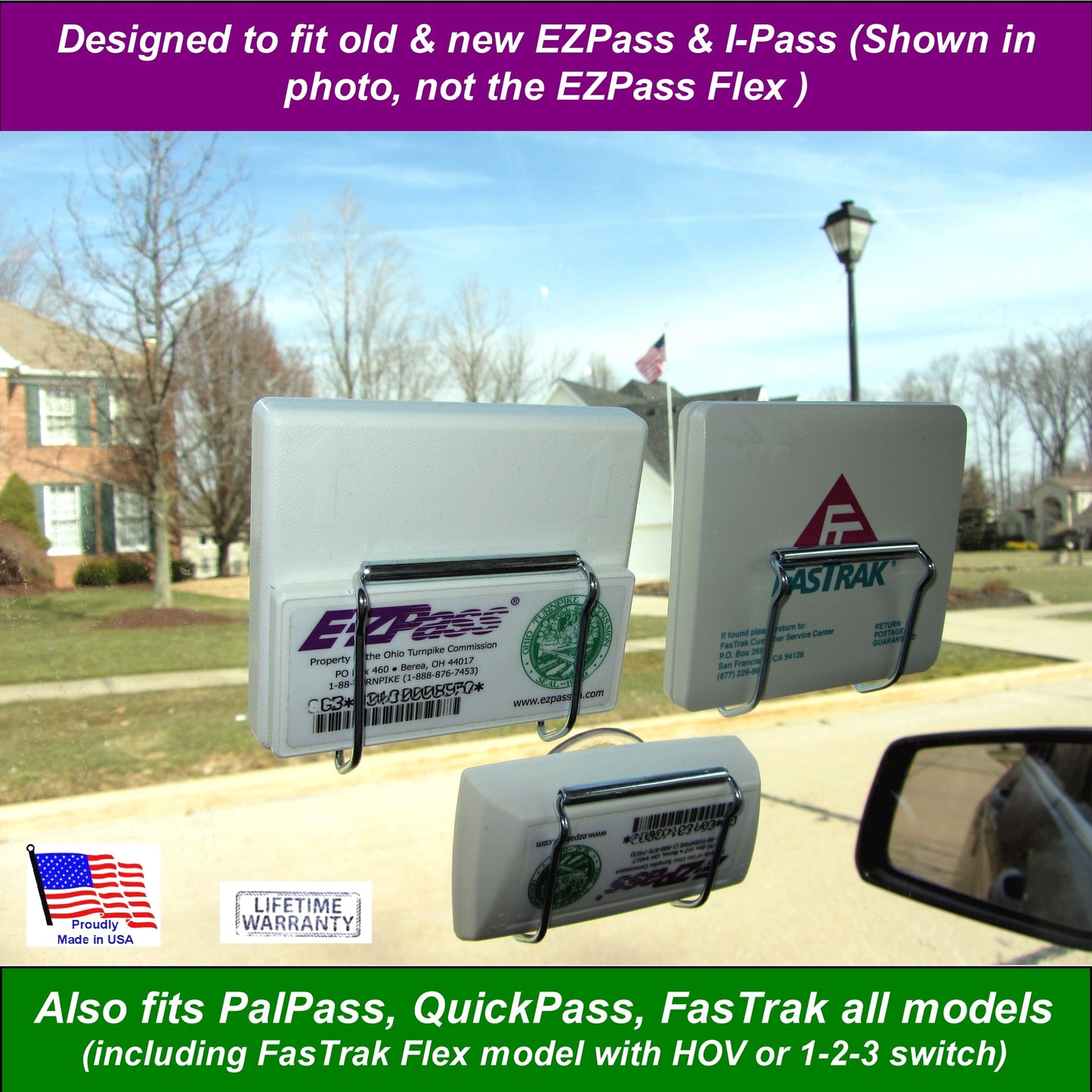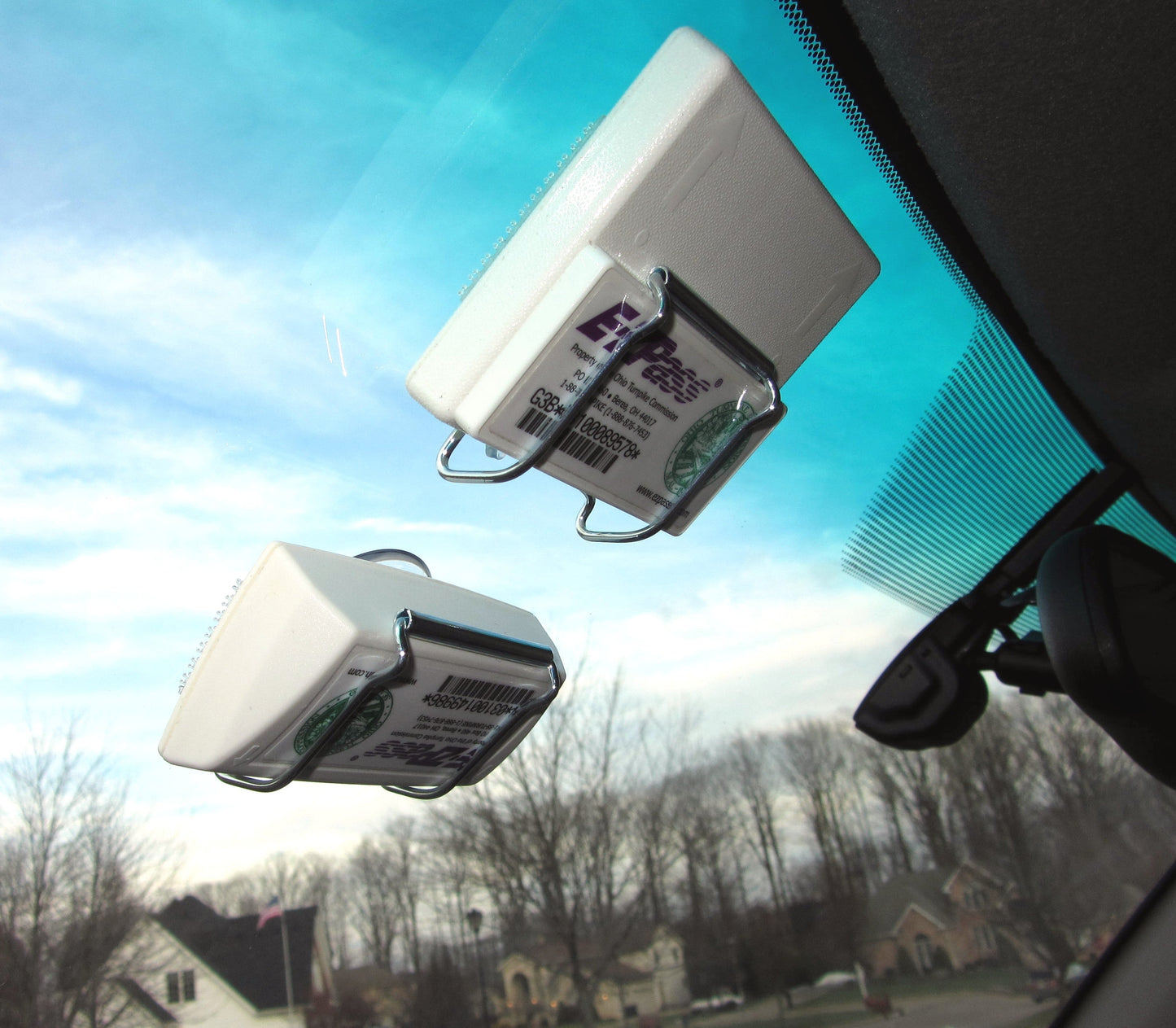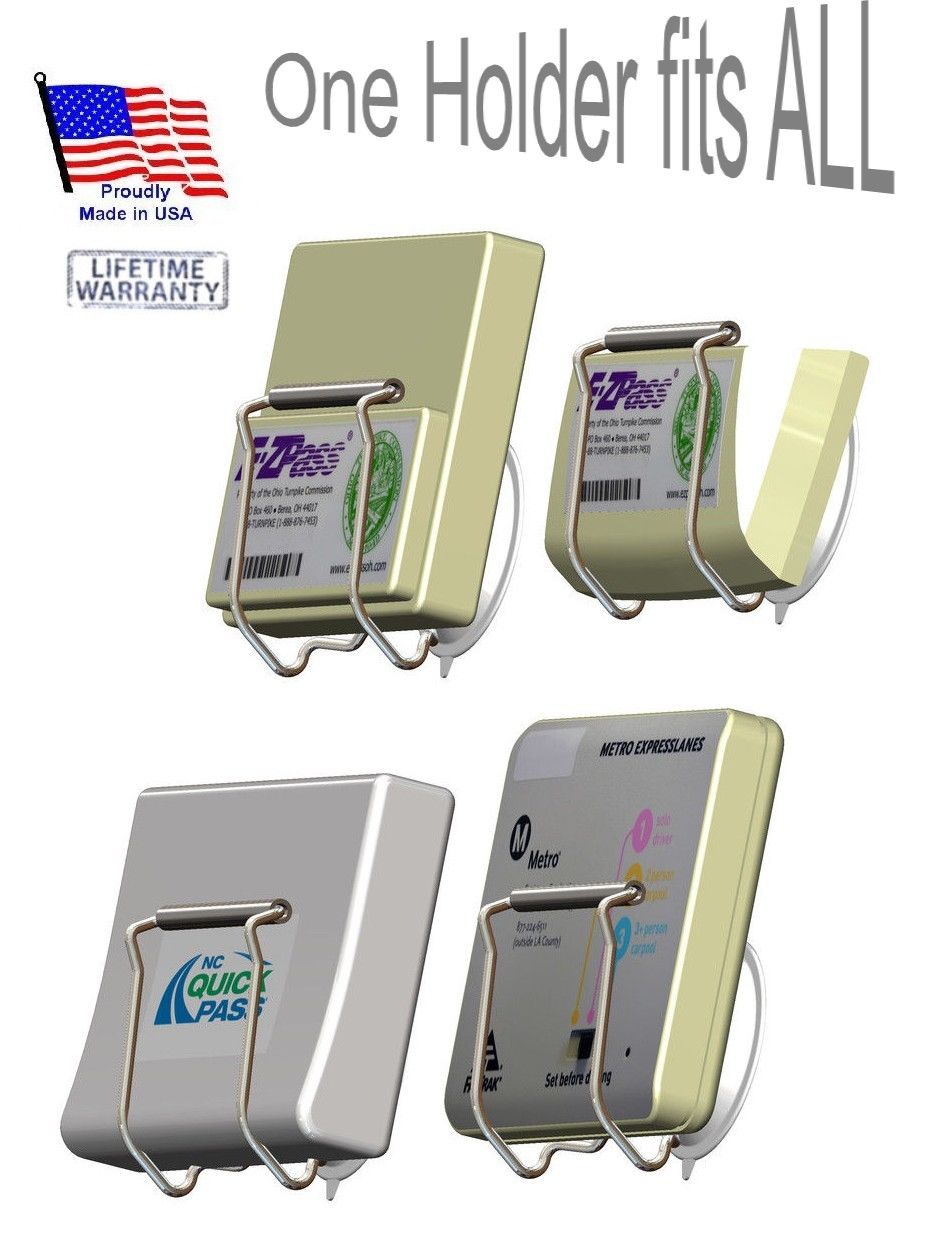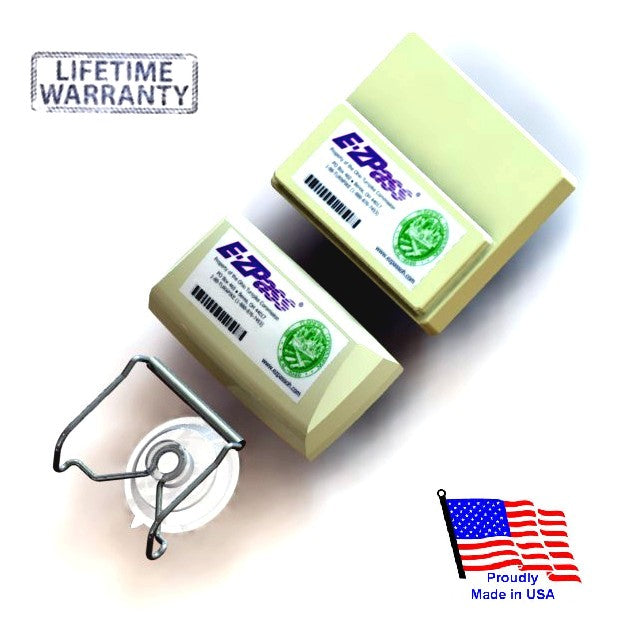 Details
Our New EZ Pass-Port™ Electronic Toll Pass holder model EZP300 is designed to fit the old square and the new mini E-ZPass toll pass boxes. It also holds E-ZPass Minnesota, EPass, E-Pass Xtra, Fastrak, IPass, Palmetto Pass, NC QuickPass, UNI, SunPass and SunPass PRO (remove 2 small suction cups first) and more. It is an indestructible holder that is sun and cold and impact resistant, and comes with a single industrial grade suction cup with a patented light diffusing ring that will divert damaging sunlight arrays away from the holder and transponder, and will not put a hole in your dashboard or start a fire in your car. We all know about how to start a fire using a magnifying glass to focus sun rays into a point over a combustible material, and the suction cup without diverting rings can act like a magnifying glass. Made from sturdy plated steel and designed to never interfere with transponder's antenna signal reception and emission. The holder will securely hold existing toll passes like EZPass, I Pass, QuickPass, Uni, Sunpass, I Zoom, and FasTrak even with original velcro strips still attached. Unlike all plastic holders, this one will not fall, spin, melt, warp, discolor or rattle. Traditional Velcro with adhesive will leave dried adhesive on your window from the heat, and will be impossible to relocate your toll pass to another location on your windshield, or transfer it to another car. This holder is compact and will look nicer on your windshield. Tuck it behind your rearview mirror, or simply relocate it to any location you desire on your windshield.
Perfectly fits toll pass transponders used in these states: Connecticut, Delaware, District of Columbia, Florida, Illinois, Indiana, Maine, Maryland, Massachusetts, Minnesota, New Hampshire, New Jersey, New York, North Carolina, Ohio, Pennsylvania, Rhode Island, south Carolina, Vermont, Virginia, West Virginia.
Comes with a Lifetime warranty. US Patent.
Made in USA.