MirorTag Silver™- Student Pick Up Permit Holder & Protector. Magnetically Display & Store Away your Tag. Made in USA
• Safely holds, protects and preserves your tag, and ON and OFF in a snap
• Easy to install. Hang the hook only once. No adhesive, or nylon strips, or hardware needed
• One step to display. Snaps to hook behind rearview mirror. Strong magnet holds it in position
• One step to put away. Simply pull it down to detach it from hook
• No more hanging and removing or struggling to find mirror post
• Easy to transfer to another car. Transfer hook from one car to another, or buy extra hooks
• Saves you money on replacement cost due to damages caused by heat and repeated handling
• Tag Dimensions: Length= 10" max. Width= 4" 
• Patent pending and proudly made in USA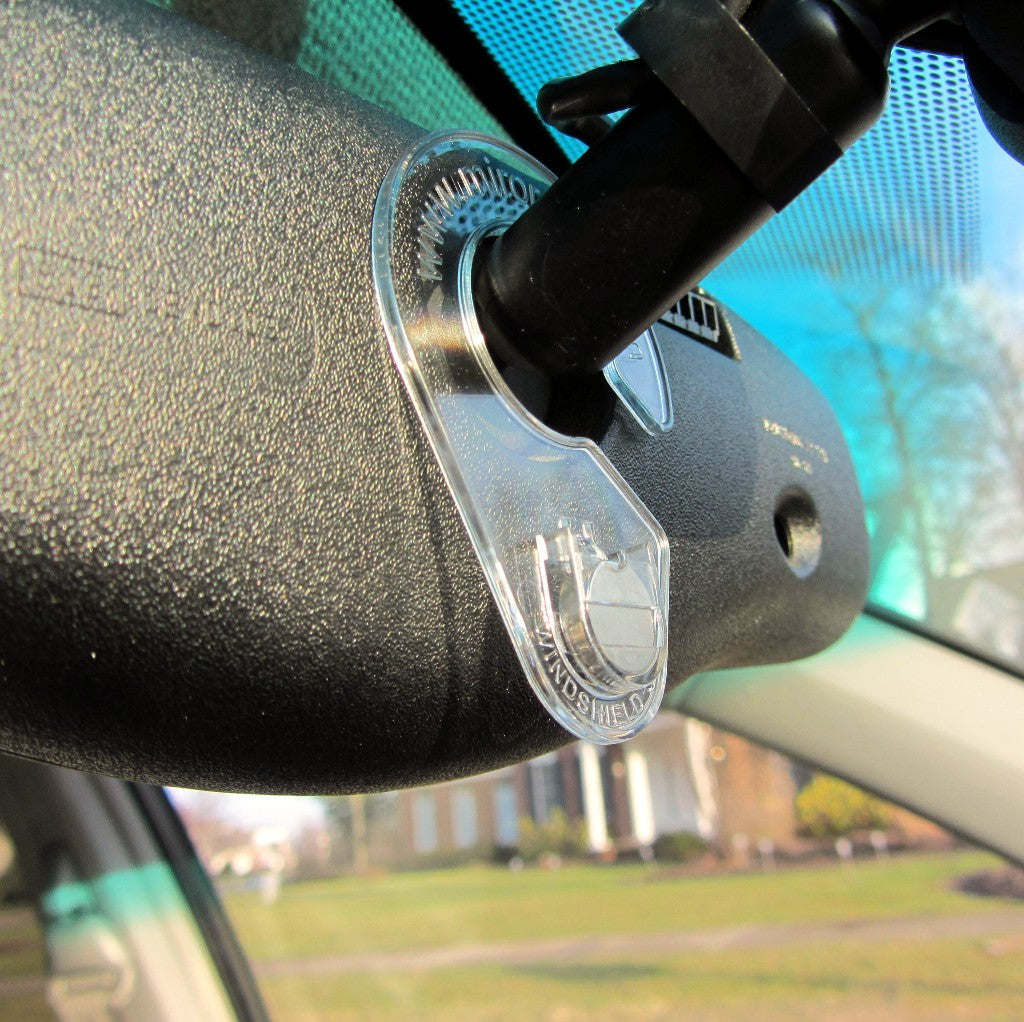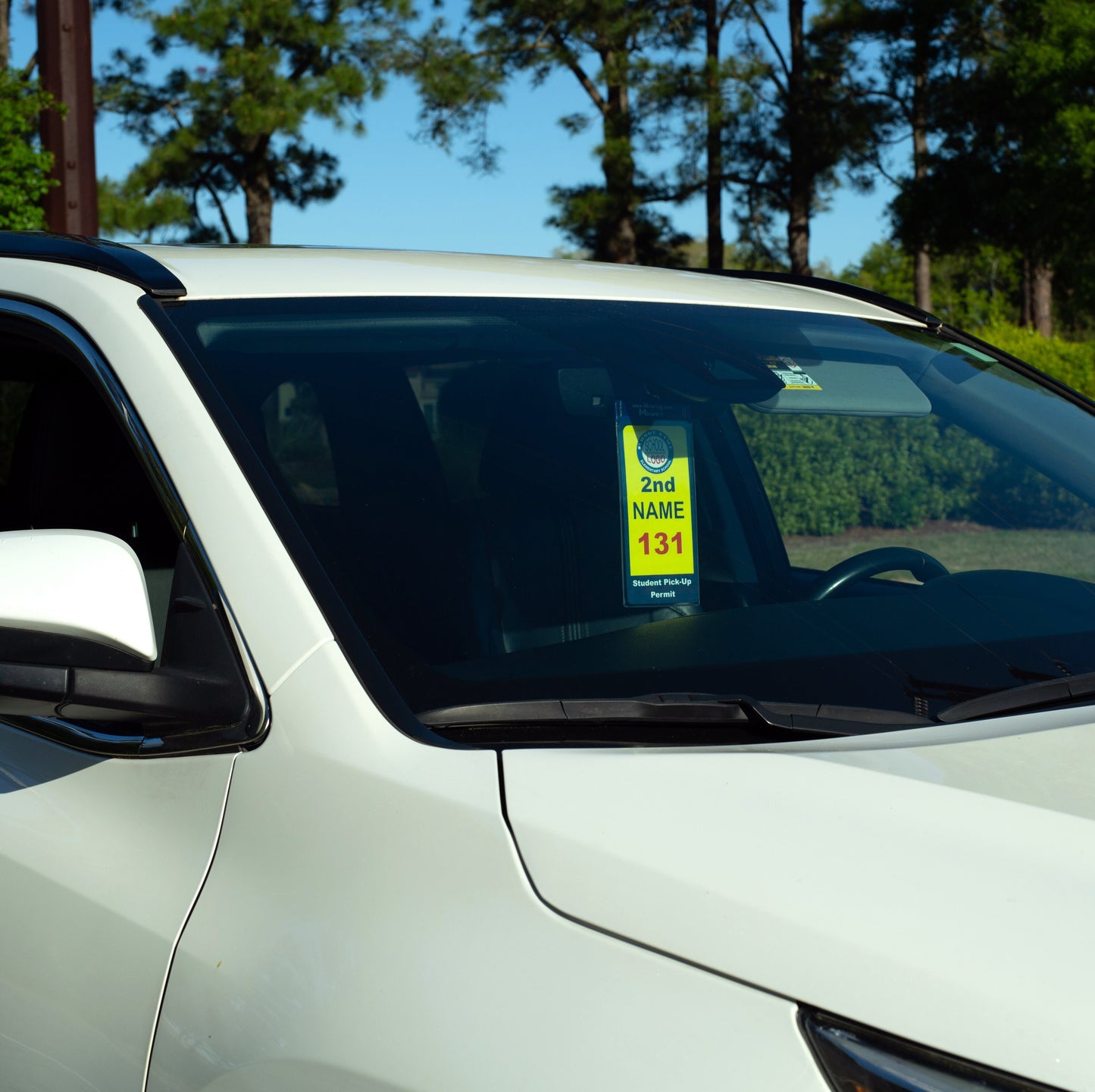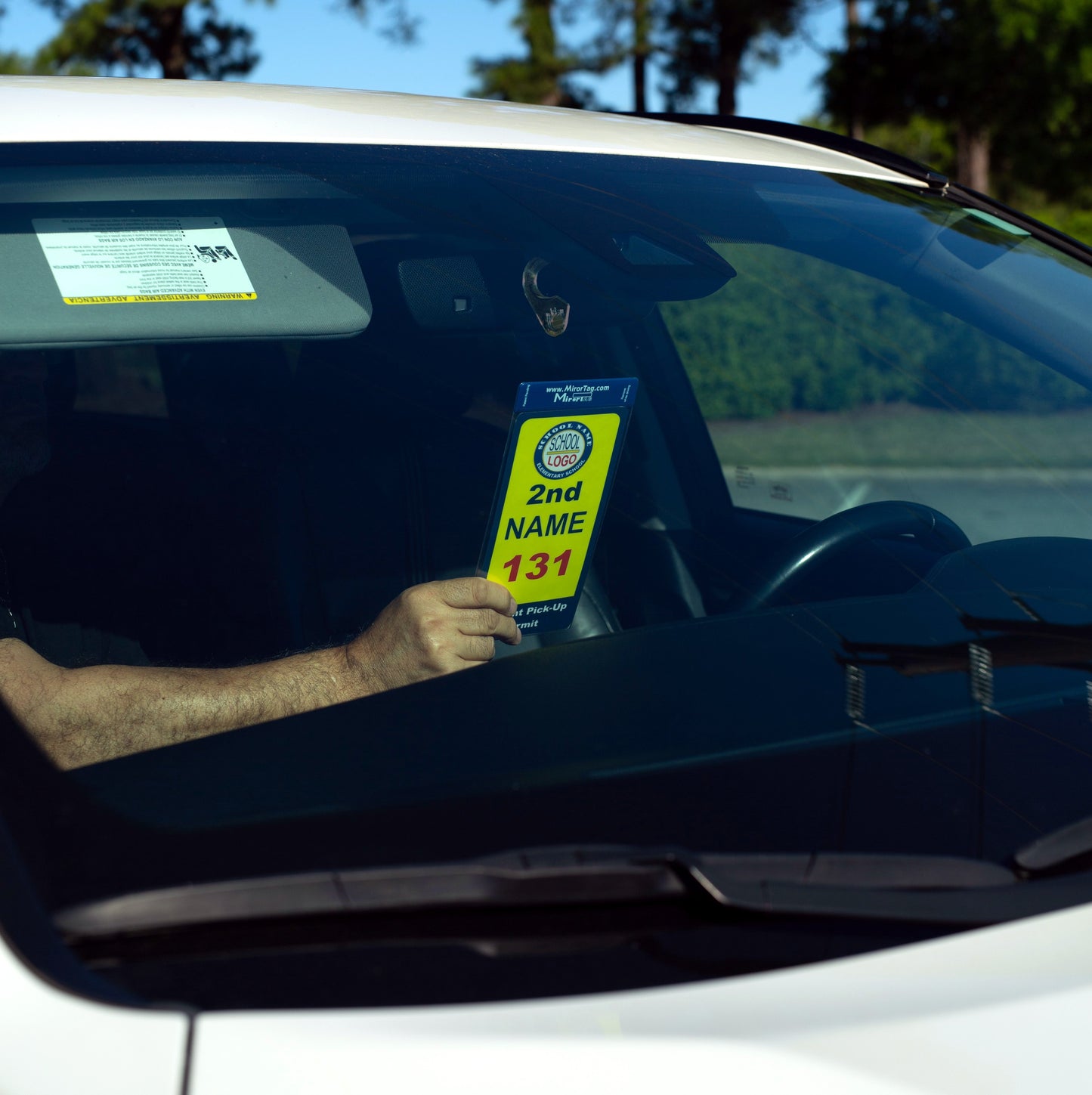 MirorTag Silver™ MTS100 is designed to hold and protect a student pick-up permit, and best of all to easily display and put away your permit. It eliminates the need to hang and remove the tag from/to rearview mirror post every time you are in carpool lane and drive away. Simply insert the hook onto the rearview mirror post one time only and leave it there. It will be hidden behind the mirror and will not block your driving view. When you line up to pick up your kid, bring the placard holder close to the hook's magnet on the mirror and the super strong magnet will attract the holder and firmly hold your school issued permit placard in a displayed position. Before you drive, pull down on the placard holder to unlatch it from the magnet. Your handicap parking placard will be protected inside the durable plastic frame, and you no longer need to ever touch it. You can purchase a Storage Magnet that you can attach anywhere inside your car to help you store your placard holder while driving. Also, extra hooks may be purchased for extra vehicles. Check out our other holders for student pick up permit. All our products are patented and made in USA.